Presma® Gorilla Series AR-10 .308 Super Slim Free Float Handguards, 12 inch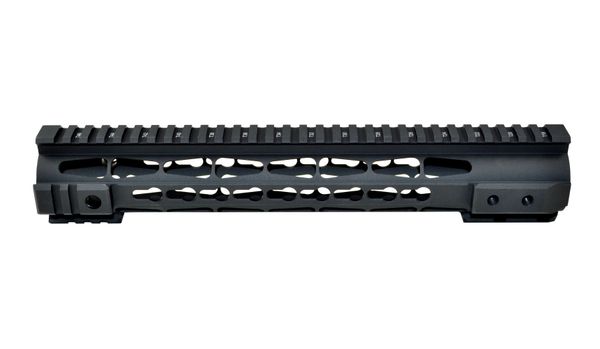 Presma® Gorilla Series AR-10 .308 Super Slim Free Float Handguards, 12 inch
Presma® Gorilla Series AR-10 .308 Super Slim Free Float Handguards, 12".  SKU PRGO021
The Presma® Gorilla Series is one of the strongest and slimmest AR-10 .308 handguard options on the market.
While also simultaneously boasting versatility equal to any of the heavier, bulkier full quad rail handguard designs.
NOTE:  These handguards will fit most standard AR-10 .308 upper receivers, but the top rail will only fit flush with DPMS .308 Low Profile Uppers.
• Attaches directly to the upper receiver via a barrel nut (included)
• Lightweight Free Floating Barrel Design
• Full Length Uninterrupted Mil-Spec 1913 Picatinny rails on top
• Keymod accessory hole system on both sides and bottom
• Aircraft Grade Aluminum with Matte Fully finish and Anodized Hard Coat done in the USA
• Each Handguard includes 1 steel barrel nut and Teflon coated screws

Reviews