12.5" AR-15 Slim Free Float M-LOK Handguard, Blue Anodized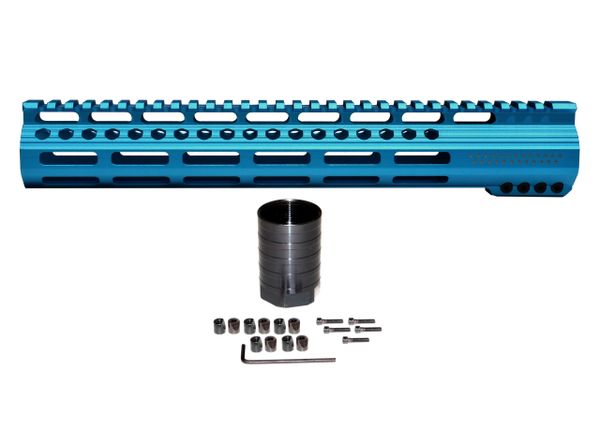 12.5" AR-15 Slim Free Float M-LOK Handguard, Blue Anodized
12.5 inch AR-15 Slim Free Float M-LOK Handguard, Blue Anodized.  SKU HG-M1043-BL-M-12

Xtreme slim, lightweight, CNC-machined from premium quality A6061-T6 aluminum, each handguard features a full length Picatinny top rail plus three sides of M-LOK slots.

**Steel barrel nut included.**
• Attaches directly to upper receiver via steel barrel nut (included)
• Super Lightweight, free float design.  Only 13 oz.  ID measure 1.34".
• Full length Picatinny top rail
• M-LOK slots on left, right and bottom
• A6061-T6 aluminum alloy.  Blue anodized.

Barrel Nut requires a Regular Crows Foot type of Wrench or Wrench Head, 30mm, not included.  Or one of our Armorers tools for AR-15.

Reviews