Muzzle Brake Recoil Compensator for AR-10 .LR 308, 5/8"x24 thread, Black Steel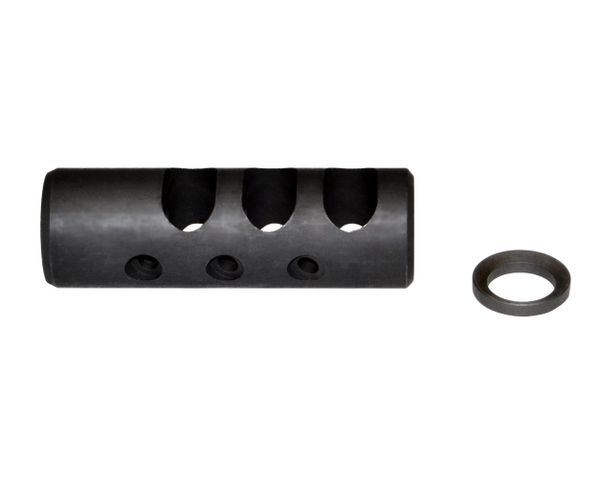 Muzzle Brake Recoil Compensator for AR-10 .LR 308, 5/8"x24 thread, Black Steel
Muzzle Brake Recoil Compensator for AR-10 .LR 308, 5/8"x24 thread, Black Steel.  SKU  MZ-01-02-B (ASMZ103)

Crush washer and Jam nut included.

• Helps to control recoil and rising of barrel after firing
• Redirects propellant gases to counter recoil and unwanted rising
• Reduce the area needed to take up the recoil stroke
• High quality steel construction with CNC machined tech , For: .308, Thread: 5/8"x24
• Height: 0.9 IN; Width: 0.9 IN; Length: 2.7 IN; Weight: 4.1 OZ
• Distance to first port hole 0.66"

Reviews