Magnetic Presma Target Assistant (PTA) for Presma EX and RXR 6-24X50 Rifle Scopes, .308 Caliber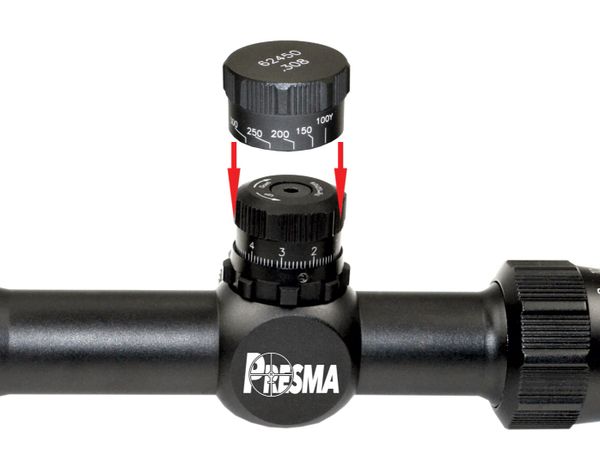 Magnetic Presma Target Assistant (PTA) for Presma EX and RXR 6-24X50 Rifle Scopes, .308 Caliber
Magnetic Presma Target Assistant (PTA) for Presma EX and RXR 6-24X50 Rifle Scopes, .308 Caliber.  SKU:  PTA62450-308

PTA quickly adjust your shooting target yardage just one rotating click. PTA automatically makes range
adjustments for you.  When your scope is done zeroing simply place over the top of Elevation turret.
Note: Caps are specific to the scope and caliber of your rifle.  This PTA cap will only work with the Presma EX and RXR series 6-24X50 rifle scopes mounted on a .308 caliber firearm.  See your scope owners manual for operating instructions.

Reviews