Low Profile Adjustable Micro Gas Block with Pin for 0.750" Diameter Barrel (for .223 and 5.56 AR-15)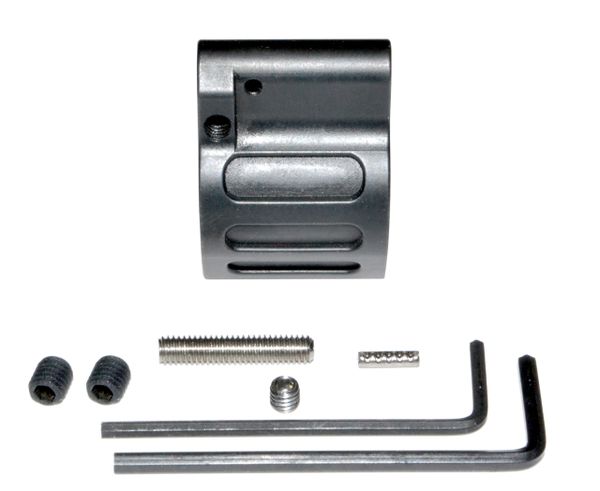 Low Profile Adjustable Micro Gas Block with Pin for 0.750" Diameter Barrel (for .223 and 5.56 AR-15)
Low Profile Adjustable Gas Block with Pin for 0.750" Diameter Barrel.  Works for either 223/5.56 or .308.   SKU:  GB10

Adjustable Gas Block for 0.75" Barrels, (most commonly used on AR-15 223/5.56, but works for .308's with 0.750" barrels as well).

Includes roll pin, screws & hex wrench.  Made from high quality steel.  Bottom set screw mount style.

Reviews